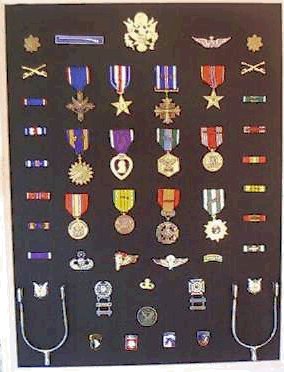 Decorations, medals and insignia from the career of Jim Newman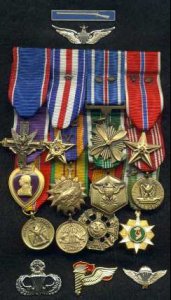 Miniature medal group and badges prescribed for wear on the Army Officer's 'Mess Dress' uniform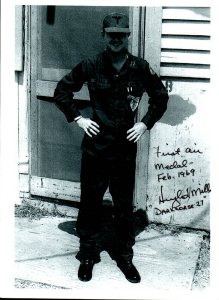 First air medal ceremony at Phu Loi.
Image courtesy of Hugh Mills D troop, 1st Squadron, 4th Cavalry regt.

Here is a picture of my ribbons. I was credited with seven campaign stars.Over the last three years I have been able to collect the complete set of seven-battle streamers for the period that I was in Vietnam. Jan. 5, 1968 to July 4, 1969. I don't have a flagpole to hang them on so I guess I will have to work on that next.
Image courtesy of Forrest L. Webb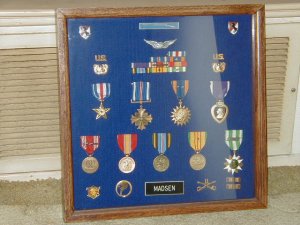 Decorations, medals and insignia fromt he career of Paul Madsen, 11th Cavalry regiment, Air Cavalry troop 1968-69
Image courtesy of Paul Madsen