Last updated on 9/17/22


View My Guestbook

Sign My Guestbook




Last updated on 9/17/22
Site established on 3/22/01
Medal of Honor
Click on a name to see details about the recipient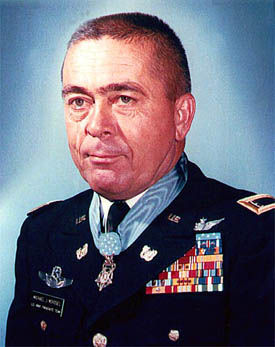 &nbsp&nbsp&nbsp&nbsp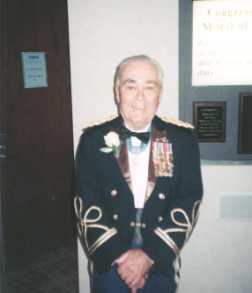 Michael Joseph Novosel
Citation:
The President of the United States of America, in the name of Congress, takes pleasure in presenting the Medal of Honor to Chief Warrant Officer Michael Joseph Novosel, United States Army, for conspicuous gallantry and intrepidity at the risk of his life above and beyond the call of duty while serving as commander of a medical evacuation helicopter with the 82d Medical Detachment, 45th Medical Company, 68th Medical Group, in action against enemy aggressor forces at Kien Tuong Province, Republic of Vietnam, on 2 October 1969. Chief Warrant Officer Novosel unhesitatingly maneuvered his helicopter into a heavily fortified and defended enemy training area where a group of wounded Vietnamese soldiers were pinned down by a large enemy force. Flying without gunship or other cover and exposed to intense machinegun fire, Chief Warrant Officer Novosel was able to locate and rescue a wounded soldier. Since all communications with the beleaguered troops had been lost, he repeatedly circled the battle area, flying at low level under continuous heavy fire, to attract the attention of the scattered friendly troops. This display of courage visibly raised their morale, as they recognized this as a signal to assemble for evacuation. On six occasions he and his crew were forced out of the battle area by the intense enemy fire, only to circle and return from another direction to land and extract additional troops. Near the end of the mission, a wounded soldier was spotted close to an enemy bunker. Fully realizing that he would attract a hail of enemy fire, Chief Warrant Officer Novosel nevertheless attempted the extraction by hovering the helicopter backward. As the man was pulled on aboard, enemy automatic weapons opened fire at close range, damaged the aircraft and wounded Chief Warrant Officer Novosel. He momentarily lost control of the aircraft, but quickly recovered and departed under the withering enemy fire. In all, 15 extremely hazardous extractions were performed in order to remove wounded personnel. As a direct result of his selfless conduct, the lives of 29 soldiers were saved. The extraordinary heroism displayed by Chief Warrant Officer Novosel was an inspiration to his comrades in arms and reflect great credit on him, his unit, and the United States Army.

General Orders: Department of the Army, General Orders No. 34 (July 16, 1971)

Action Date: October 2, 1969

Service: Army

Rank: Chief Warrant Officer

Company: 82d Medical Detachment, 45th Medical Company

Regiment: 68th Medical Group
Place and date: Kien Tuong Province, Republic of Vietnam, 2 October 1969
Entered service at: Kenner, Louisiana
Born: 3 September 1922, Etna, Pennsylvania

Image courtesy of Chuck Colley
All images remain the personal property of this site and the contributor of the photo. You may download them for your personal use but they may not be published or used on any other site without written permission from the webmaster and the contributor.