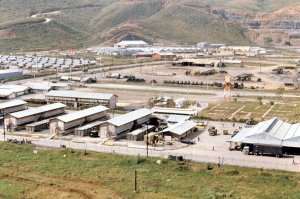 Approaching the pad, revetments and quarters at Avn Det, HHC, 196th Inf Bde. First, "Freedom Hill", the out-processing area for I Corps. Billets for the troops in the fore-ground. Amphitheater, center upper, is where Bob Hope did his Christmas shows.
Image courtesy of David Ayers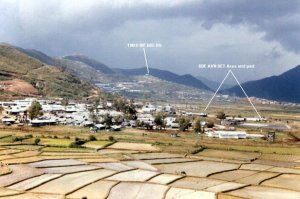 Final approach to the pad. Bde HQ on the hill.
Image courtesy of David Ayers