"Later, Puy-Montbrun, assigned as the deputy commander of a newly formed helicopter unit, suggested that armed choppers could be used to good effect. He was told that firing from helicopters would be both impossible and impractical. 'No one in the [French] High Command,' Puy-Montbrun laments, 'could see further than his pencil'." - French Captain named Deodat Puy-Montbrun who was a GCMA (Composite Airborne Commando group) man. He had 19 citations & was a commandeur de la Legion d'honneur at age 36. Source is Dien Bien Phu The Epic Battle America Forgot by Howard R. Simpson, Brassey's Inc. Washington, DC, 1994, Page 22. Courtesy Joe Grasela
Image courtesy of Joe Grasela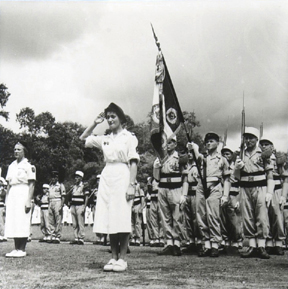 The Angel of Mercy

Click here to read the full story


Image courtesy of Joe Grasela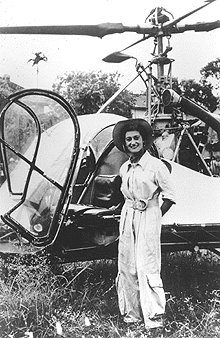 Image courtesy of Joe Grasela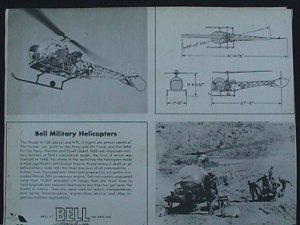 Early promotional leaflet from Bell Helicopter promoting the H-13E/HTL-5. The text acknowledges the Aircraft's medical evacuation role in Korea, shown in photo to the right!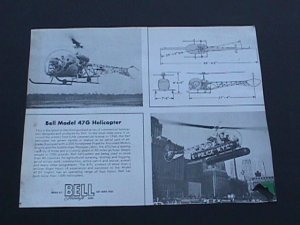 Early Bell Helicopter company promotional lealfet on the Model 47G - Civilian version of the OH-13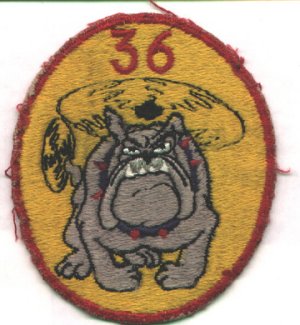 36th Transportation Company (Lt Helicopter) The Bulldogs were formed in 1957 in Ft Sill Oklahoma. This was the first (according to most Army Aviation so-called "experts") Army Helicopter Company to receive Flight Helmets and FM radios. Prior to receiving the helmets a baseball cap and earphones where the order of the day. The Unit moved to Hanau Germany in Nov 1957, and received 18 brand new CH34s in December. We flew missions all over Germany, including tours along the East German Border. One of the more important missions was to fly 6 CH34s from Germany to Lisbon Portugal, in 1960, to support a visit there by President Eisenhower. I was fortunate to be selected to fly on this mission. I spent almost 4 years in the 36th in Hanau and had a wonderful time, flying a CH34 for a living and racing a TR3 in the German Hillclimb Championships for a hobby. I left Hanau in Aug 1961 and when I returned to Germany, after my lst tour in Vietnam, in 1963 I learned that the 36th had been absorbed into the 503rd Avn Battalion and was part of the 3rd Armored Division.
Image and information courtesy of Bill C. Walton