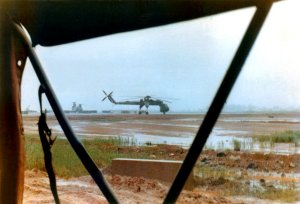 A 478th Hurricane ship...note yellow triangle on tail boom...Phu Bia?
Image courtesy of Fred Behrens photo via Randy White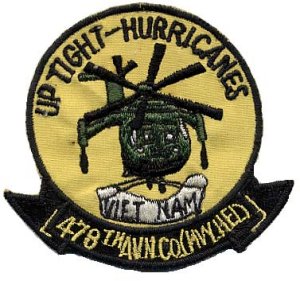 Image courtesy of Kent Sapp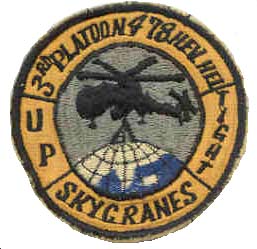 Image courtesy of Kent Sapp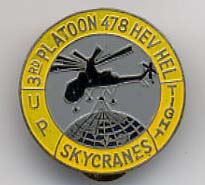 Image courtesy of Kent Sapp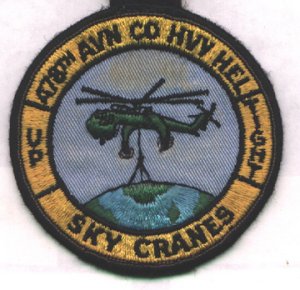 478th Aviation Company- Organized at Fort Benning GA in the mid 1960s. Was the first unit to be equipped with CH54A Tarhe (Skycrane) helicopters. Deployed to Vietnam with the lst Air Cavalry Division. Aircraft were used for recovery and resupply. The unit was returned to the US in the early 1970s and reinstituted at Fort Benning GA in 1973. I joined the 478th in April 1973 and was fortunate to be able to go to the Sikorsky factory twice to pick up rebuilt CH54As. I retired from the Army in August 1978 and the 478th was retired in May 1979
Image courtesy of Bill C. Walton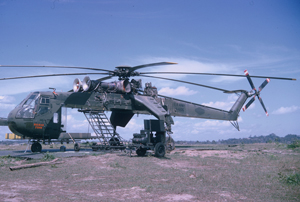 This was taken in 1965 at An Khe, RVN, 1st Air Cav. on the "Golf Course". You can read #414205 on the tail boom. This is one of the 6 that went over with the 1st Cav.
Image courtesy of Courtesy SP5 Jerrell Strew, 1st Air Cav.,1965-1966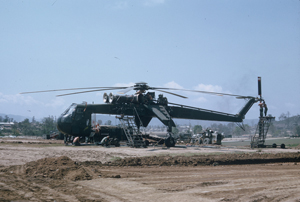 Image courtesy of Courtesy SP5 Jerrell Strew, 1st Air Cav.,1965-1966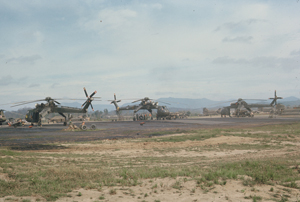 Image courtesy of Courtesy SP5 Jerrell Strew, 1st Air Cav.,1965-1966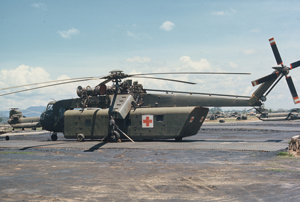 Image courtesy of Courtesy SP5 Jerrell Strew, 1st Air Cav.,1965-1966