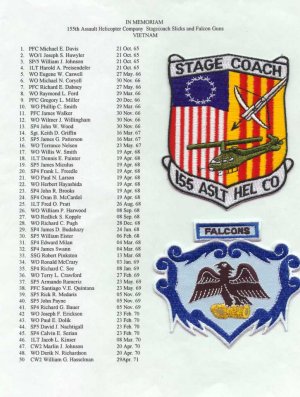 Memorial Document
Image courtesy of Mike Sloniker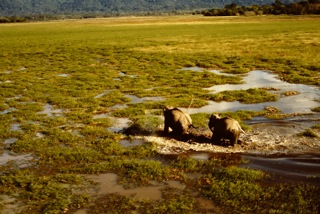 Taken in the fall 1965 southeast of Ban Me Thuot. I was not sure if these were wild or domesticated elephants. The photo was taken in the vicinity where President Teddy Roosevelt used to hunt and fish.
Image courtesy of David Grieshop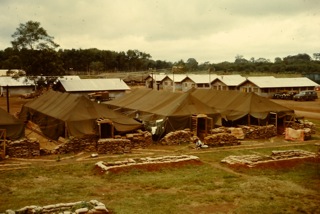 This was taken in 1965. It is the base camp of the 155th AHC.
Image courtesy of David Grieshop