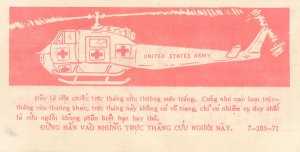 Aerial delivered leaflet noting that the new all white helicopters with the red cross were unarmed medevacs & please do not shoot at them" (prior to this, medevacs were OD with a white box containing a red cross, presumption being that Charlie hadn't been "seeing" the red crosses in time). As I recall, about 3 of these were delivered to I Corps...and they drew as much (or more) hostile fire as the old ones did....predictably.
Image courtesy of Doug Kibbey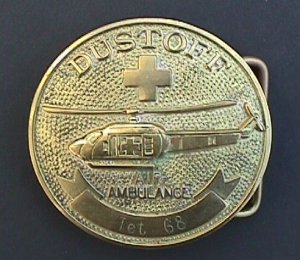 Souvenir belt buckle made somewhere in S.E.A. for a Dustoff Air Ambulance unit member and engraved to commemorate the Tet offensive in 1968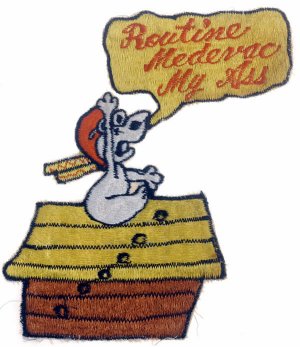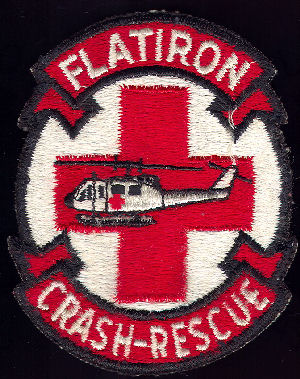 Flatiron was the Crash Rescue operation at Ft. Rucker when I was there in 1970. The program used UH-1D/H Hueys usually painted white and equipped with a water tank and boom sprayer for hovering over a crash fire. An onboard medic could treat victims.
Image courtesy of Wayne Mutza