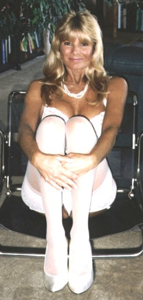 DeDe Lind was the Aug. 1967 Playboy Playmate of the Month. She is an Associate member of the Bullwhip Sqdn Association and is a big supporter of Viet Vet's. She was not real crazy about the war, but she loved us. And she does answer her mail.
Image courtesy of John Hamm, D Trp 1/9 Cav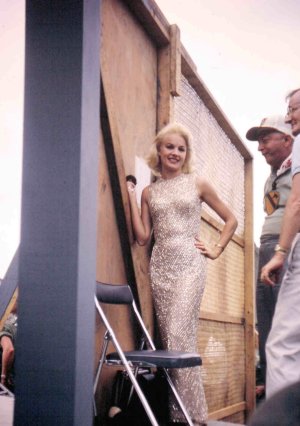 Carol Baker ... 12/65 Bob Hope show An Khe
Image courtesy of Ed Lemp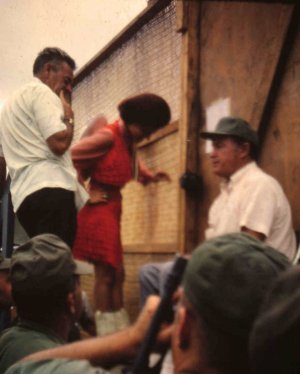 Bob Hope Christmas Show Golf Course An Khe 12/65 .... Bob and Anita Bryant
Image courtesy of Ed Lemp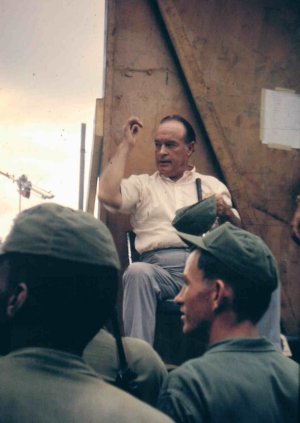 Bob Hope at "The Golf Course" An Khe 12/65
Image courtesy of Ed Lemp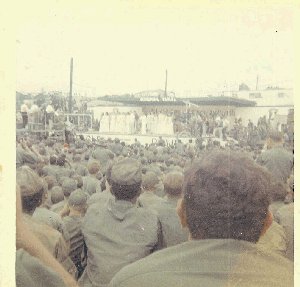 Some people saw Bob Hope & Girls this close at Camp Eagle
Image courtesy of Jim Newman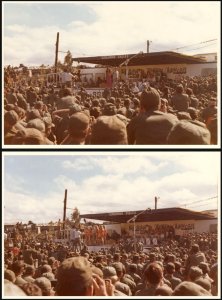 "Phu Bai is alright, but there's HOPE for Camp Eagle"...Bob Hope Christmas show at the 'Eagle Bowl', Dec.'71. Starred Jim Nabors, Vida Blue, & 'Les Brown & His Band of Renown' (we were kinda' hoping for Zappa and the Mothers...). I've forgotten who the star babe was in the midst of all those other girls.
Image courtesy of Doug Kibbey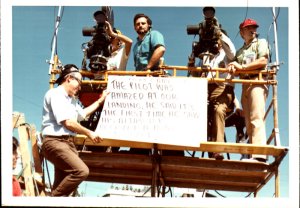 Now you know how Bob Hope knew all of those jokes
Image courtesy of Rick Schwab, Condor 47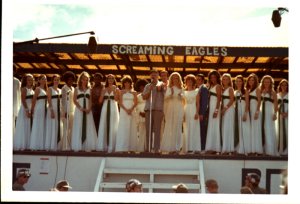 Bob Hope and Guests, Christmas of 1971
Image courtesy of Rick Schwab, Condor 47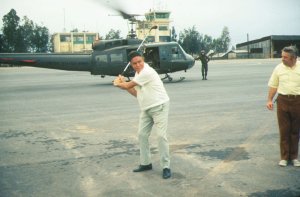 The one, the only Bob Hope and Les Brown, the Band leader, returning to their C-130 at Phu Bai airfield after a big show for the 101st Airborne near Phu Bai. Bob had an entire crew and cast on two C-130s. The que card for the shows were carried on a palette and were stacked 5-6 feet tall. They had to be loaded and unloaded with a fork lift! Note the the Phu Bai tower and passenger terminal in the background over the UH-1. (December 1970)
Image courtesy of Tom Payne