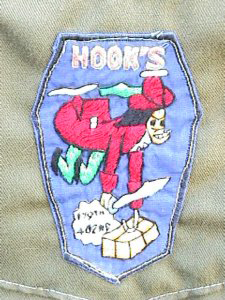 Disney designed 179th Pocket patch made in Vietnam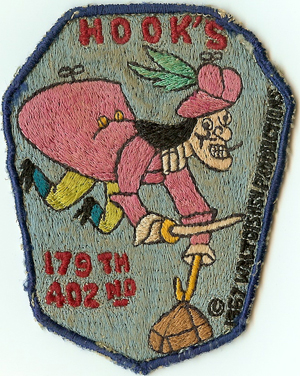 The original "Disney" Patch order for the 179th ASHC / 402nd T.C.. When supplies of this one ran out, the other variation you display was made locally (mid / late '70). Proof………Notice the "copyright" up along the side, only required in U.S. It shows a bit of fading and a touch of that red dirt we all came to love. I still have the patch!
Image courtesy of John Carrington "006" – FE 179th Alumni
All images remain the personal property of this site and the contributor of the photo. You may download them for your personal use but they may not be published or used on any other site without written permission from the webmaster and the contributor.